I've been fooling around with mandala-like sketches to build on my Plains Mandala painted drypoint.  They are forms that become repositories for symbols which attract me.  In a way, the 'mandalas' are forays into discovering or illustrating 'self'.  My logic is that if a symbol fascinates me and I want to explore it, then it is speaking to my unconscious.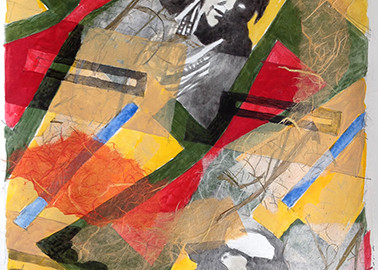 I've been delving into my Native American past.  I'm related to Instamaza (Iron Eye), the last Omaha chief through one of his four daughters – Rosalie.  I've made a number of mezzotint prints of the people in this branch of the family.  I've also started making acrylic / collages on paper adapting plains indian parfleche designs.  This is one of works on paper which expresses the chaos of the last years of their culture.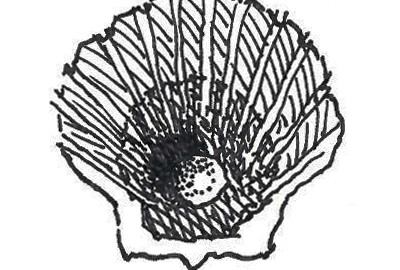 Symbols embody such mystery for me.  I love the subconscious in their meanings.  The shell, water, and pearl are feminine images.  Botticelli's The Birth of Venus sums up the beauty of the female, the feminine spirit.  As a symbol, so does the shell and pearl.